The world's first linguistic landscapes mobile app
Data collection and analysis through crowdsourcing
"LinguaSnapp looks a great way to map signage. If I were still teaching, I'd have all my students learning how to use it!"

– Bernard Spolsky, Professor emeritus, Bar-Ilan University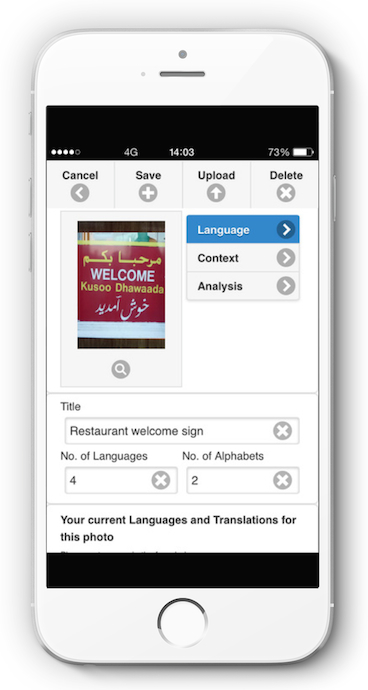 Data collection
Use the app on your smartphone to take pictures of multilingual signs.
You can input a range of analytical descriptors, such as:
– languages and scripts used;
– outlet and type of sign;
– semiotics, function, target audience and more.
The geo-tagged photo can then be uploaded to an interactive map.
Data analysis
The interactive map can be searched by language, district, and other descriptors.
You can browse the map here:
www.linguasnapp.manchester.ac.uk
Click on the image for additional information and to see the sign in its original context via Google Street View.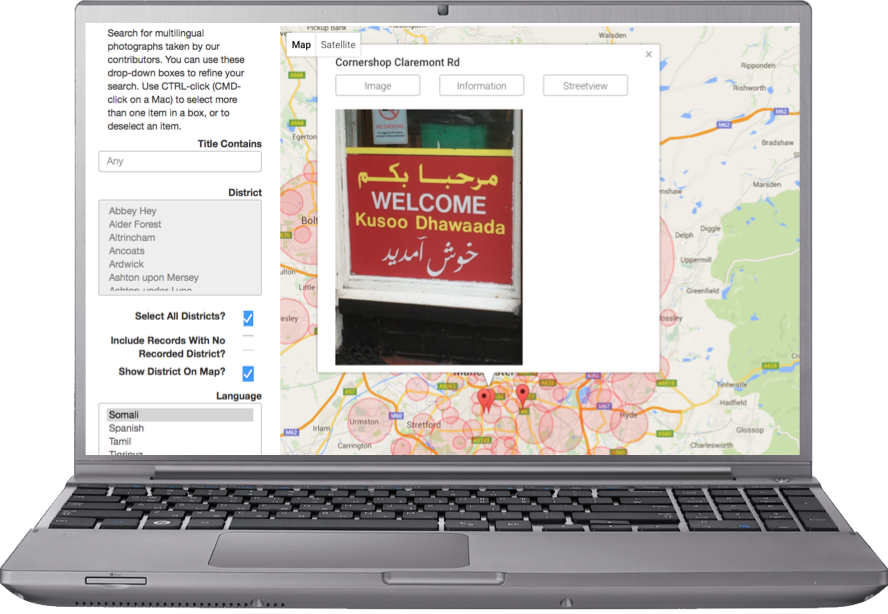 LinguaSnapp was released by the University of Manchester's Multilingual Manchester project in December 2015. 
International versions of LinguaSnapp, tailored to the locality,
are coordinated by partner institutions in the following cities:
LinguaSnapp is available for free download on the Apple App Store and Google Play Store.